M125GX-III/M125GXS-III
Agricultural Tractors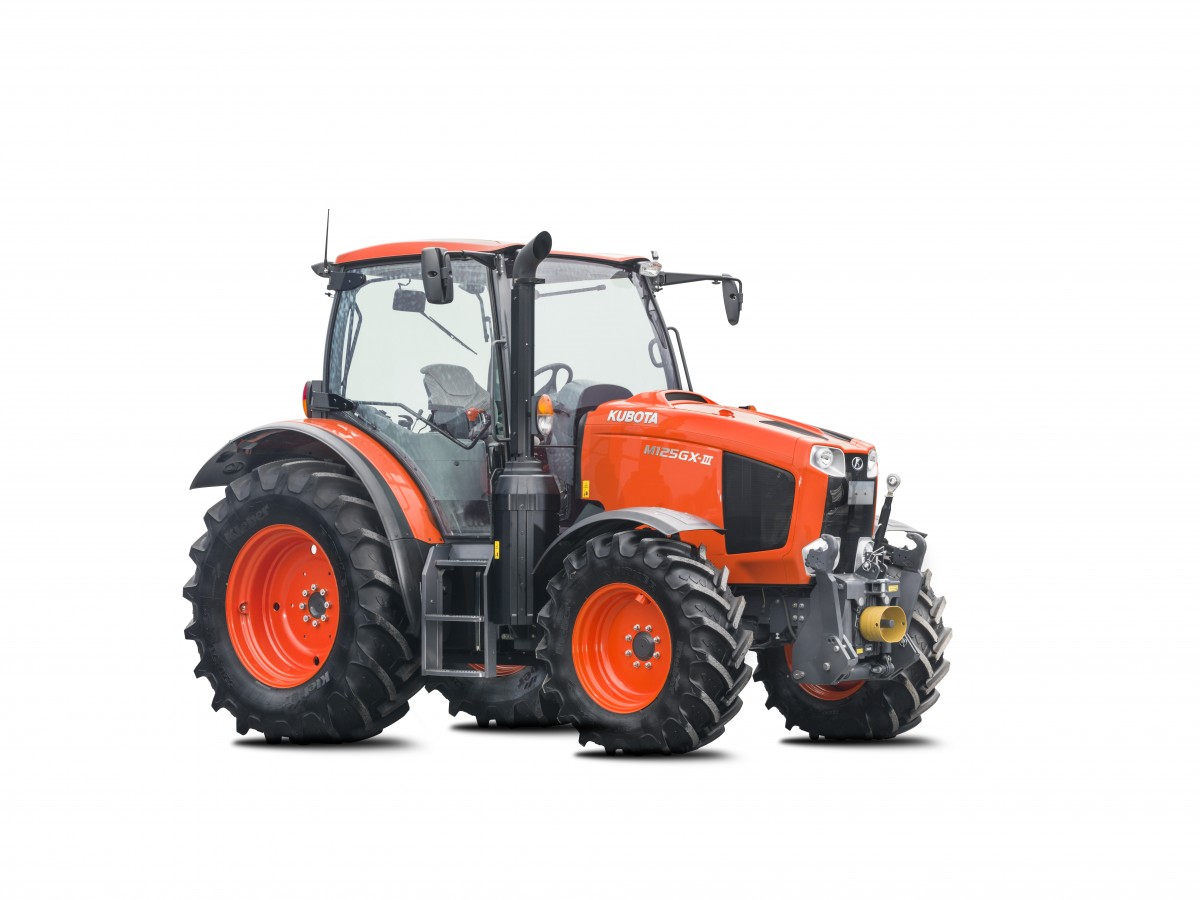 With 6.1 liters of total displacement, we offer the largest 4-cylinder engine in this class. The maximum torque provides enormous power and a broad torque band already from 1150 rpm.
M125 GXSIII model with front axle suspension.
The Kubota M125 GXIII provides maneuverability of a compact tractor, advantageous for front loader work by the exclusive Bi-speed steering system. The long wheelbase makes the balanced and reliable handling even at high towing capacity and heavy implements.
The 8-speeds powershift with excellent gradation and logical automatic functions works low-loss and effective with clearly defined speeds.
The spacious cabin is the largest in its class and provides a comfortable working environment. Effective design features allow a payload of up to 4640 kg.
Characteristics
MAXIMUM HORSEPOWER 133 PS