Agricultural Tractors
M9960 ROPS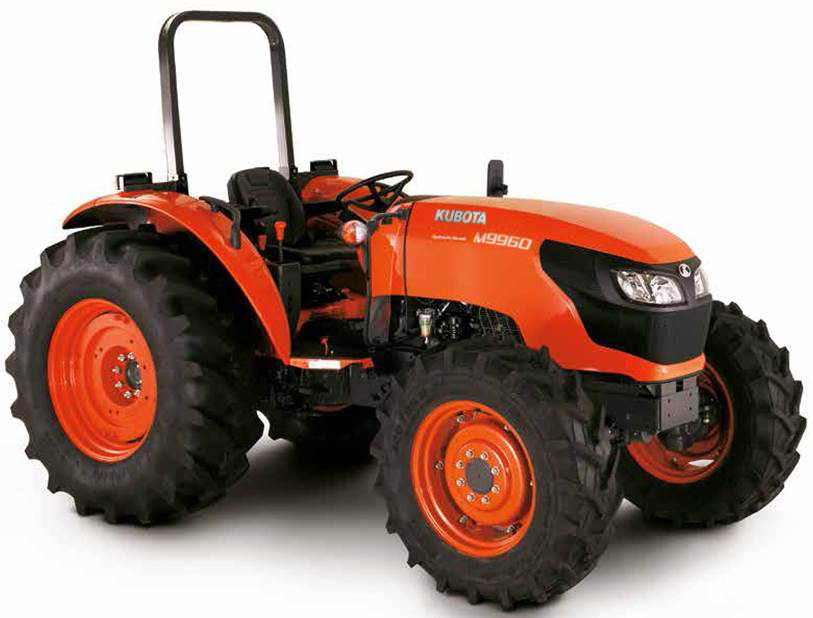 Tractors in the M60 series impress through optimised power and ease of operation. A common rail (CRS) engine guarantees maximum power and torque output with low exhaust emissions and outstanding economy, and sophisticated engine design results in a tractor that is not only extremely easy to use but also highly efficient.
78 kW (106 hp), engine power output acc. to 97/68/EC
Agile, smooth 4-cylinder engine, 3769 cm³, 4-valve technology, turbocharger, common rail injection, emission level EU IIIB, diesel particle filter, oxidation catalyst, EGR
Easy and comfortable 18F/18R transmission (6 gears, 3 groups)
40 km/h with engine speed reduction, power shift reverser
Creeper speed group, constant speed management
Low-maintenance portal front axle for maximal agility, ground clearance and high axle load
Air-suspended comfort seat
With outstanding agility, an excellent power/weight ratio and a maximal load capacity of up to 4000 kg, this tractor is optimally suited for use on grassland farms, as on-farm tractor with front-loader use, and for soil cultivation.
Characteristics
MAXIMUM HORSEPOWER 102 PS
TRANSMISSION HI-LO & POWERSHUTTLE