M95GX-III
Agricultural Tractors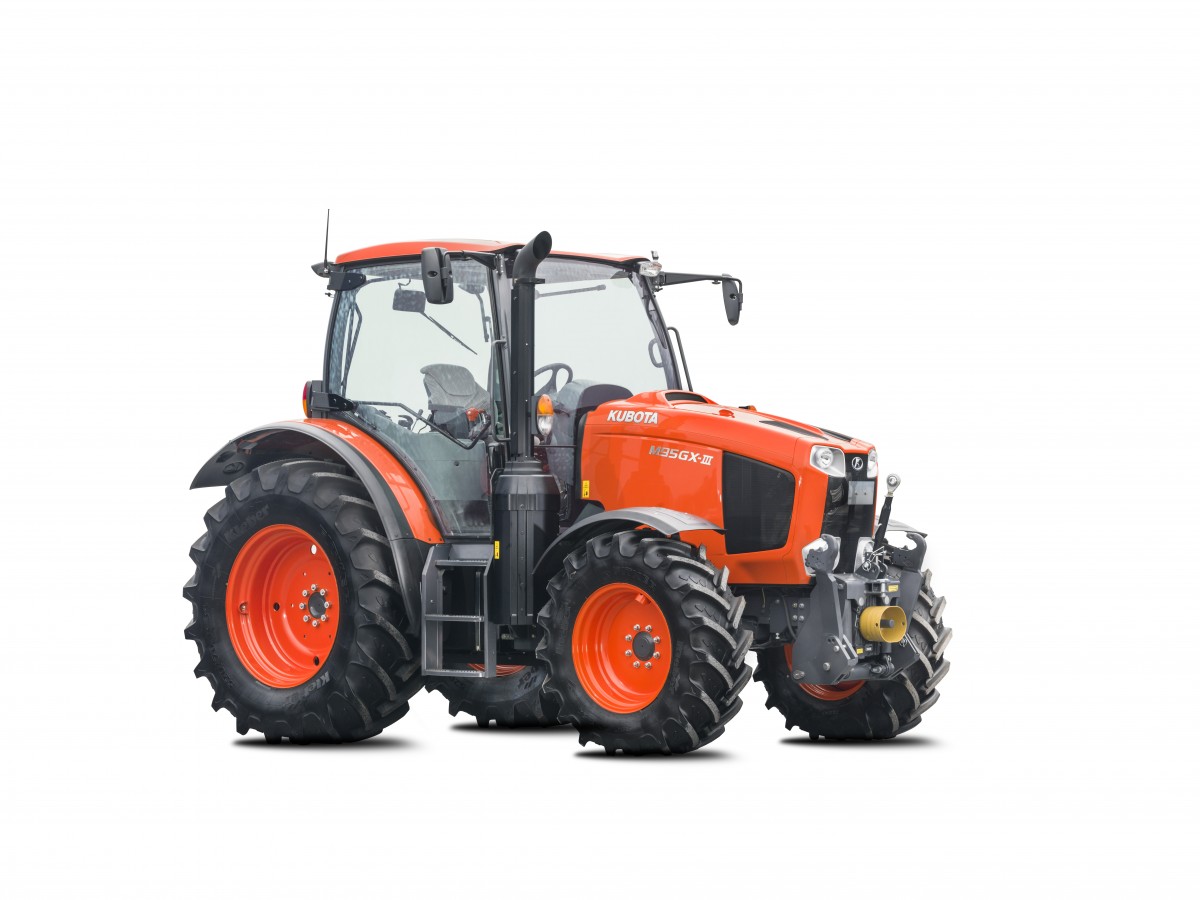 The Kubota M95 GXIII provides maneuverability of a compact tractor, advantageous for front loader work by the exclusive Bi-speed steering system.
The long wheelbase makes the balanced and reliable handling even at high towing capacity and heavy implements.
The transmission with the intelligent automatic functions and 8-step powershift into three driving ranges provides excellent transitional gradations for each workspace.
The spacious cabin is the largest in its class. The effective air-conditioning and heating system guarantees superior visibility and you can work relaxed.
Characteristics
MAXIMUM HORSEPOWER 104 PS